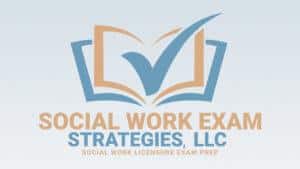 Now that you have completed a Master of Social Work degree from an accredited program, it's time to take the Licensed Social Workers (LMSW) exam.
Read More »
I passed the clinical exam! I just want to say thank you Liz for all your help! I took the four 4-hour comprehensive class on "How to Break down Questions" and two advanced classes. The strategies really helped me answer the questions. I thought I was hallucinating while taking the test. I was hearing Liz's voice saying "best, best, best." I highly recommend her classes! Without knowing strategies to answer questions from Liz, I don't think I would have passed the test.
This is the fourth time I have taken this exam. Thank you, Liz, for helping me be able to feel confident enough to try again and for being the most awesome coach and teacher! I used everything I learned from you. I want to add one more thing about Liz, she is an unbelievable role model as a social worker. She is altruistic and wants to help because she cares. That my friends is what our profession is all about!
I want to take this moment to thank the world's greatest tutor Liz, for helping me achieve this milestone, I passed LMSW. If you are struggling with breaking down questions, need help with techniques and strategies that work for you. I suggest you schedule some tutoring sessions with Liz. Thank you again from the bottom of heart, I am forever grateful.
I passed the ASWB Clinical exam! I want to give Liz a huge shout out! THANK YOU, Liz! You are a blessing to our social work community. If you haven't had the chance to work with Liz, I highly recommend it! I took her initial four-hour class, and then the Advanced class! So grateful, I did. I don't think I could have passed this monster without it! I literally used every strategy Liz gave me on almost every question.