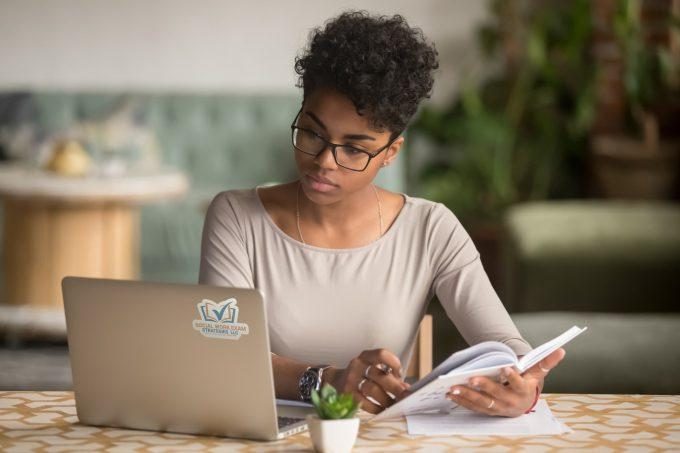 Social Work Exam Strategies is a Licensure Exam Prep program to help social workers develop and implement strategies to successfully pass the ASWB licensing exams.
Utilizing effective test strategies can help you go from being an average to an exceptional test taker!
Let us help you on your journey to licensure!
Elizabeth Haddock, MSW, LICSW
I am a Licensed Clinical Social Worker and founder of Social Work Exam Strategies, LLC.  If you have found this website, it probably means you are planning to take your Social Work licensing exam soon. I know what you are going through, because I also struggled to find the right program to prepare for the Association of Social Work Boards (ASWB) licensure exam.
As a Licensed Clinical Social Worker, I have worked in several diverse settings that have led me to this stage in my career. I have clinical experiences in variety of settings, including non-profit, mental health, family and youth services, neuropsychological testing, inpatient psychiatry, social work mentorship, trauma centers, and as a hospital social worker at various Harvard affiliated teaching hospitals.
I hold a master's degree in clinical social work (MSW) with a concentration in mental health from Boston College. I founded Social Work Exam Strategies because I noticed a significant gap in available resources to help social workers pass the ASWB licensure exam. I'm a true believer in "Social Workers Helping Social Workers" and have designed this program to provide social workers with the support they need to be successful as they embark upon their journey towards licensure. I am passionate about helping social workers PASS the ASWB exam. So, if you need support, Social Work Exam Strategies is here to help! 
Why Social Work Exam Strategies?
The Social Work Exam Strategies program is designed for Bachelors, Masters (LMSW), and Clinical (LCSW) ASWB exams. Our structured Social Work Exam Prep Online program, comprehensive social work study guide, practice exams, social work exam tutoring, and live exam prep workshops will increase your knowledge and confidence on the day of the ASWB exam.
Social Work Exam Strategies was founded to share its approach to learning content and breaking down questions through the use of our SIGNATURE strategies. Our strategies will help you to reduce anxiety, increase knowledge and feel confident on the day of your exam. Social workers from a variety of backgrounds have used these strategies to PASS their ASWB licensing exam! Let's get you licensed!
I FINALLY PASSED. I could not have done it without Liz. It truly is all about the strategies. Do not let this exam defeat you. I failed this exam multiple times and a few months ago, then I started working with Liz. I was seriously ready to give up, but I'm so glad I didn't. Thank you so much Liz!
I want to take this moment to thank the world's greatest tutor Liz, for helping me achieve this milestone, I passed LMSW. If you are struggling with breaking down questions, need help with techniques and strategies that work for you. I suggest you schedule some tutoring sessions with Liz. Thank you again from the bottom of heart, I am forever grateful.
I passed my clinical exam! I want to thank my amazing tutor, Liz. For anyone struggling with breaking down questions Liz has the best strategies. Thank you so much Liz for all your support and guidance!