Social Work Exam Strategies was founded to share our SIGNATURE approach to learning ASWB exam content and breaking down questions. Our strategies will help you to reduce anxiety, increase knowledge, and feel confident on the day of your ASWB exam. Social workers from a variety of backgrounds have used these strategies to PASS their ASWB licensing exam! 
Our Social Work Exam Prep program,  social work study guide, social work individual tutoring, practice exams, and exam prep workshops are designed to help you prepare for the ASWB licensing exams.
Social Work Exam Prep Online Study Program
Social Work Exam PREP Online Program (6 Month Access)
Comprehensive Online Study Guide and Over 1100 Practice Questions
Social Work Exam Strategies Exam prep online program prepares Social Workers for all levels of the ASWB social work licensing exams. Our social work exam study guide is a comprehensive and detailed manual covering the most tested content areas on the ASWB exams. Our Social Work Exam Prep Online Study Program will help you prepare for the ASWB licensing exam.
Included in the Social Work Exam Prep Online Program:
Six-month access
1100 plus practice test questions with rationales
ASWB content areas such as Ethics, Human Behavior, Assessment, Macro and more
Social Work Exam Glossary
Visual and audio content
Exam test questions with detailed rationales
ASWB Test- taking strategies
Tips to help you answer ASWB exam questions effectively
Worksheets to help you retain and apply study materials
Priority Email and Chat Support
Mock exams are focused practice tests that help you determine the areas where you need the most work. Our mock exams are online and do an excellent job of simulating many of the test conditions that you will be exposed to on exam day. Take them in test or study mode depending on your personal needs. Taking the mock exams under test mode helps you establish a pace for answering questions and exposes any potential barriers to successfully completing an exam in the time that is allotted. Taking the mock exams in study mode will allow you to take you time and work through questions at a slower pace so that you can familiarize yourself with the content. At the end of the test, review your responses and use the information to plan for your study sessions.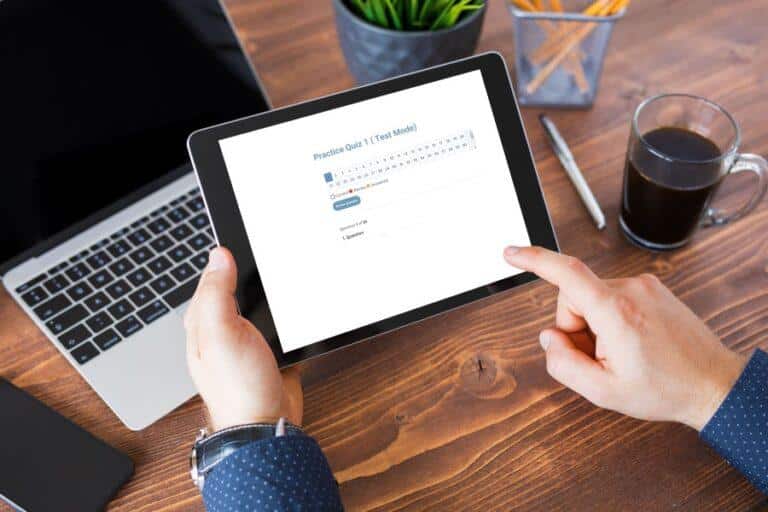 Social Work Exam Strategies offers one-hour individual tutoring sessions to meet your Bachelors, Master's (LMSW), or Clinical (LCSW,LICSW) social work exam tutoring needs. This session does not teach ASWB content but helps test-takers with our SIGNATURE strategic approach to break down questions in the ASWB exam. Your social work exam tutoring session will increase your knowledge and confidence on the day of the exam. Social work exam tutoring sessions are conducted on the web-based platform, Zoom. Sessions will not be recorded.
Social Work Exam Strategies offers a limited number of tutoring sessions each week. So, book ahead to reserve your session now!